Makitso Displays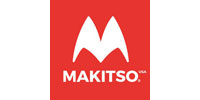 Makitso® provides innovative display and digital kiosk solutions for marketing professionals and creatives around the world.
Made Just Right
The Makitso experience is built around the idea of pairing functional design with simplicity to achieve a beautiful product that is made just right. Never over-engineered, never-overpriced. Always guaranteed.
Make Great Things Happen
Our mission is to enable the expression of ideas to become reality. When all the hard work is done and everything comes together, we want to help our users show off their brands, products, services and creative ideas through working and tangible print display and digital media solutions.
Wavelight® Casonara Light Box Display Walls

Infinity DNA™ Lightbox Displays